info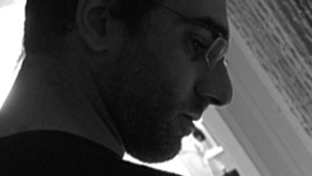 He is a stalker. He is a defender of the universe!

Born in Istanbul, 1982. Studied electrics/electronics at his high school. Won a scholarship from Istanbul Bilgi University, Management of Performing Arts department. Researched and wrote lots of popular culture articles about design, architectures, music, art and technology. Founded a company is called Kafa Ayari. Has been deeply researching on cybernetics based performing arts and technology - human interaction.

For the last couple of years, he has been managing a network which is called NERDWORKING. Nowadays, he is writing his dissertation about the relationship of music culture and passages in a socio - economical way. Activist of human rights on the Internet and he is a pirate!