NERDWORKING, NOHLAB, PLATO MEDIA LAB SUNUMLARI @SALT GALATA, 5 EKİM
— Please scroll down for english version —
Uluslararası 2 projenin sunumlarına davetlisiniz.
NERDWORKING üyeleri, NOHlab ve Plato Media Lab'in bu sene imza attığı çalışmaların süreçlerini dinleyeceğiniz, teknik geri planlarını öğreneceğiniz sunumlar SALT Galata Atölye 2-3′te 5 Ekim cuma günü saat 18:30′da gerçekleşecek.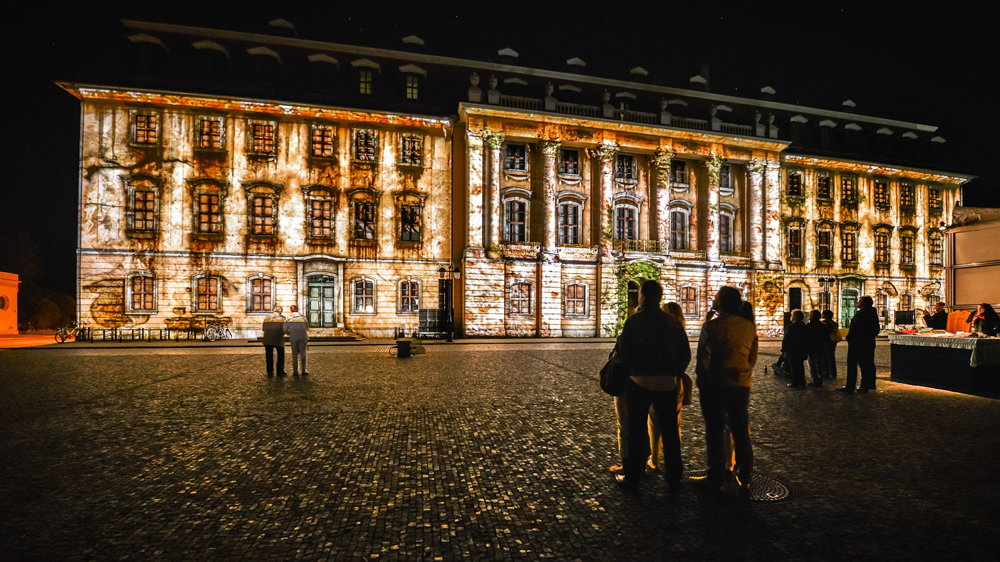 Bu yıl ilk kez Almanya'nın Weimar şehrinde düzenlenen Genius Loci multimedya ve mapping festivaline katılan NERDWORKING, festivalin ana performansını yapmaya hak kazanmıştı. Bu sayede 10 – 12 Ağustos 2012 tarihleri arasında Franz Liszt Müzik Akademi üzerinde çalışmasını gerçekleştirmiştir. NERDWORKING; Goethe, Linzt, Bauhaus akımı gibi dünya tarihini etkileyen Weimar'ın temel kültürel bütünlüklerini yeni bir tarih okumasıyla kentlilere sundu. Türkiye, Hollanda, İngiltere ve Almanya'dan geniş katılımla sürdürülen üretim sürecinin prodüktörlüğü NERDWORKING, sanat yönetmenliği NOHlab, animasyon üretimi Ouchhh, Robotika ekipleri ile animasyon sanatçıları Sinan Büyükbaş, Fehmican Gözüm, Saygın Şoher ve Gökalp Gönen'in birlikteliğinde sonlandırılmıştır. Ses tasarımı Görkem Şen, Alp Çoksoyluer, Giray Gürkal tarafından hazırlanan çalışma geniş katılım ve işbirliğiyle tamamlanmıştır. UNDER AN ALIAS adlı performansla ilgili süreç, çalışma biçimi ve teknikleri sunumun ilk yarısında dinleyebileceksiniz.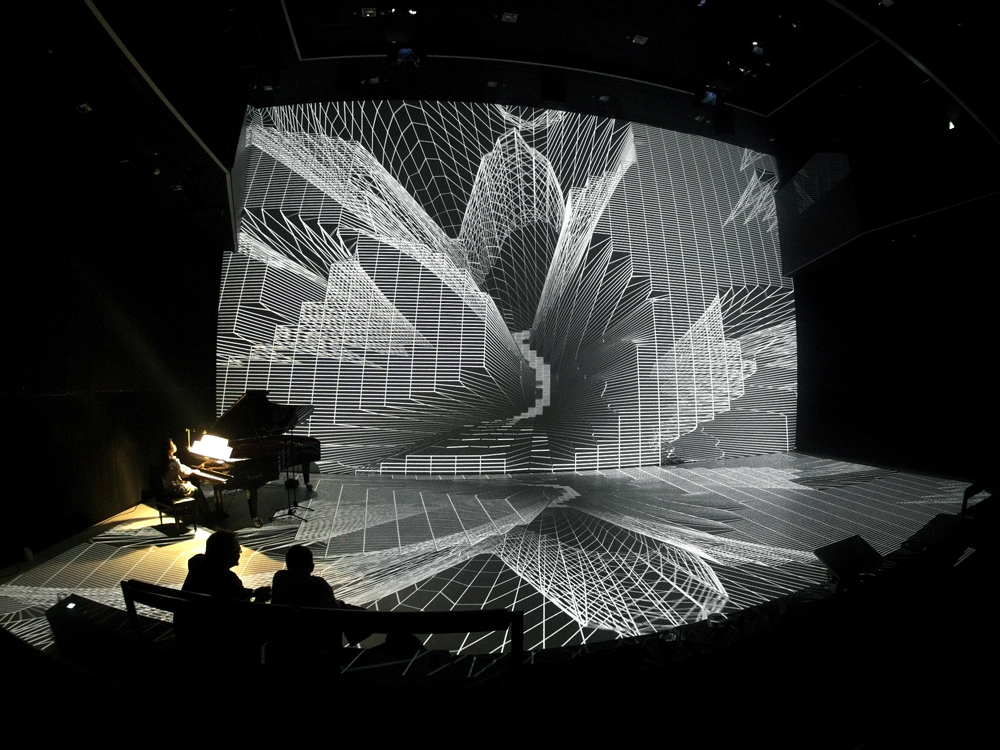 İkinci sunum ise elektronik sanatların mabedi Ars Electronica'nın sonsuz alanı Deep Space'te gerçekleştirilen ve gene işbirliğine dayanan Deep Space Music performansı. Japon piyanist Maki Namekawa'nin Ryuchi Sakamoto'nun 60., Philip Glass'ın 75. yılları ile John Cage'in doğumunun 100. yılı anısına gerçekleştirdiği emprovize piyano solosuna eşlik eden etkileşimli görseller NOHlab'den Candaş Şişman ve Deniz Kader'in sanat yönetmenliğinde hazırlandı. Plato Media Lab ekibi Bager Akbay, Ismail Kasarcı, Osman Koç, Zeynep Nal, Kaan Kaner desteğiyle programlaması yapılan çalışma 300 m2 alanda izleyicilerin oturduğu zeminden karşılarındaki duvarın tavanına kadar hazırlanan etkileşimli görsellerle sunuldu. Ryuchi Sakamoto'nun notalarına tepkili soyut görsellerle mekan birlikteliği sağlanan deneyim alana özel yapısıyla mekandaki seyircilerin akıllarında kalıcı bir iz bıraktı.
Her iki proje de Türkiye elektronik sanatlar camiasının işbirliği içinde gerçekleşen çalışmalarının son örnekleri. 5 Ekim Cuma saat 18:30′da SALT Galata Atölye 2-3′te gerçekleşecek sunumlarda bu iki projenin de üretim süreçleri, teknik detayları ve prodüksiyon süreçleriyle ilgili bilgiler verilecek, dinleyicilerden gelen sorular yanıtlandırılacaktır.
iletişim: nerd [at] nerdworking.org
You're invited to 2 global project's presentation:
NERDWORKING members, NOHlab ans Plato Media Lab's working processes and technical backgrounds will be presenting. The talk will take place on October 5th at SALT Galata Workshop 2-3 at 18.30 pm.
NERWORKING deserved to make the main perfomance Genius Loci multimedia and mapping festival that first actualized in Weimar Germany. Thus that between 10-12th of August 2012 they made the academic work on Franz Liszt Musical Academy.
NERDWORKING presented the parent cultural integrities with a new historical way of Goethe, Linzt, Bauhaus's movement that affected the global history.The performance created with Turkey, Holland, United Kingdom and Germany's collaborators; the production process by NERDWORKING, art direction by NOHlab, animation direction by Ouchhh & Robotika teams and the animation artists Sinan Büyükbaş, Fehmican Gözüm, Saygın Şoher ve Gökalp.
Perfomance's sound design was created by Görkem Şen, Alp Çoksoyluer, Giray Gürkal and collaborated with huge attandence.You'll be able to see the performance UNDER AN ALIAS's process, working shape and technics in the first phase of the presantation.
The second presentation is about the performance 'Deep Space Music' which has actualized at the temple of electronic arts which is Ars Electronica's infinite area and depended on collaboration. Japanese pianist Maki Namekawa improvized a solo piano work for the courtesy of Ryuchi Sakamoto's 60th, Philip Glass's 75th years and 100th year of John Cage's birthday with Candaş Şişman's and Deniz Kader's interactive visual art direction. The perfromance supported by Plato Media Lab team Bager Akbay, İsmail Kaşarcı, Osman Koç, Zeynep Nal, Kaan Kaner and has presented by the audience's ceiling with interactive visuals.
The experience was associated with Maki Namekawa's abstract notes, place's atmosphere and enchanted the audience.
The both projects are latest works of Turkey's electronic arts scene collaboration. The talk will take place on October 5th at SALT Galata Workshop 2-3 at 18.30 pm. You'll be able to see these performance's production processes, technical details and attend the Q&A session.
Free entrance and the conversation will be held in Turkish.
Contact: nerd@nerdworking.org